United Way works for healthier communities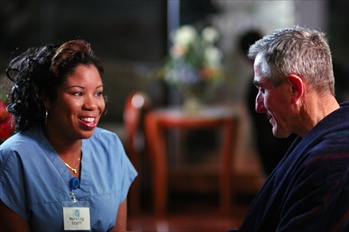 Whether it is a neighbor without health insurance, a victim of abuse or someone struggling with mental illness, your United Way is funding local expert organizations, such as Health Access (free adult health clinic), to make sure that our citizens have access to affordable and quality healthcare. Donate today to support these United Way funded programs. 100% of your donation is used for the betterment of your local community.
Our Goal
We want to make sure that our adults, children, seniors, and veterans have access to the health care they need to live better lives.
Our Strategy
United Way of Harrison County and Doddridge Counties invests in direct services that improve the health of our local community. Health Access, Inc. for example, a free and charitable clinic for adults, provides comprehensive primary medical care, patient navigation, and prescription medication services for low-income citizens in our local communities. Bi-County Nutrition delivers hot meals so home-bound seniors, People's Hospice provides end-of-life care in both private and nursing facilities, and the Susan Dew Hoff Clinic offers free or reduces-fee dental services for working but uninsured adults and veterans residing in Harrison County. As a community, we would suffer without these services. That's why Untied Way believes in funding vital health services. Healthier communities become more productive communities.
---